We asked one of our mentors and mentees to describe their experience from the mentor program that we had in co-operation with the International Biathlon Union.
Annabelle Thebaud is from France currently living in Zürich, Switzerland with her family:  Annabelle is a Global People, Talent & Culture Leader with a passion for Human Development. She is also a mentor in the SHESKILLZGLOBAL mentoring program.
Gunhild Kvistad, is from Steinkjer in Norway. She is Vice President in the Norwegian Biathlon Federation. The last year she has been one of seventeen women that have participated in the International Biathlon Union/SHESKILLZGLOBAL mentor program. The women all have leading positions in biathlon and are representing seventeen different countries.  Annabelle was her mentor in the program.
Text: Guro A. Johnsen and Nicola Bellas
Tell us a little about yourself, your background personally & professionally.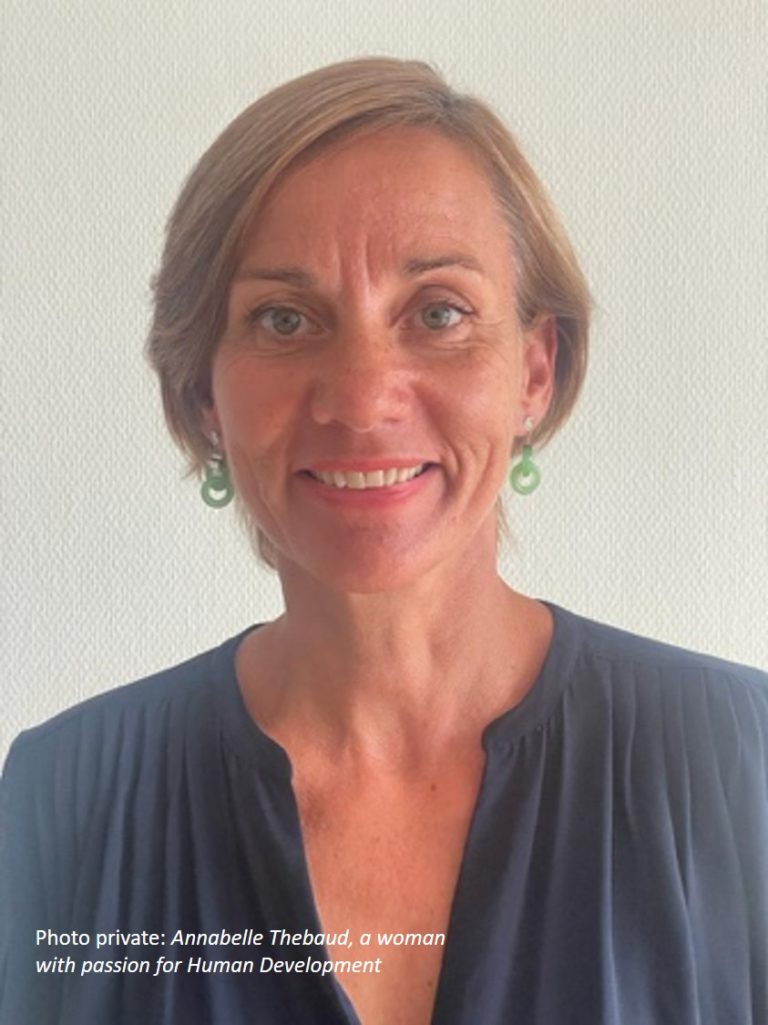 Annabelle Theboud (Mentor)
When I was a student, I volunteered in India. This opened the borders to what has become an international career spanning across Europe & APAC. These diverse experiences helped me forge a global mindset and cultivate curiosity. Throughout my career in Financial Services and Technologies industries, I continually and vigorously champion Diversity, Inclusion and Wellness to give a voice to the invisible and create an environment where individual and teams perform and adapt at their best in an ever-changing environment.
To recharge I paint, and I am a proud and caring mother of two wonderful daughters!
Gunhild Kvistad (Mentee)
My involvement in sports is as a volunteer. Since I was 18 years old I have had voluntary positions in different organisations, often in leading roles. I competed in several sports when I was young, orienteering was my main sport. My three daughters chose biathlon as their sport and so I was involved in biathlon as a parent, coach and an organiser. Since 2020, I have held a position on the federal board. In civilian life I work as Head of the planning and building department in Verdal Municipality. I am educated as an architect/urban planner.
Gunhild you signed up for the SHESKILLZGLOBAL/IBU mentoring program, what was your expectation of the program?
Gunhild – I knew instantly that this was a great opportunity for me. I was keen to meet people Internationally as my work has always been at a local and regional level.  The programme gave me the opportunity to connect with others from around the world, gaining an understanding of how they deal with problems in their area, and I have the support I need to continue with my own development.
You were matched with Annabelle as your mentor.  How do you describe her as a mentor?
Gunhild – Annabelle provided a trusted relationship from our first meeting.  She has a lot of international experience and our discussions have been very useful to me.  I was very interested in Annabelle's life and professional experiences. I am sure I can use what I have learned from her in my future work, internationally.
The two of you first met in January, Annabelle, what was your first thoughts about Gunhild and the goals she wanted to achieve?
Annabelle – I agree with Gunhild, our first meeting went quite naturally.  The SHESKILLZGLOBAL mentoring training we had in advance was very useful for me. I knew what was expected of me as a mentor and I found the clarity of the programme structure very supportive.  I am not familiar with a Norwegian background/culture, and even less with the Biathlon world. So when we first connected, I wondered how I would be able to support Gunhild, but our exchanges have worked well and I always admired her calm and determined approach. Sometimes, when you do not know the industry, you dare to ask questions even if they sound a little naïve, it has often come up in our discussions "I haven't thought about it this way".
What did you like about the SHESKILLSGLOBAL mentoring program in partnership with the International Biathlon Unit (IBU)?
Annabelle – I found the program quite robust and innovative. The kick off meeting for mentors was extremely professional with clarification on what to expect as a mentor. I particularly liked the section conducted by Knut Roppestad, on identify, image and sensemaking. The SHESKILLZGLOBAL Tool Box includes a career/"Development Stair" (see Illustration under) which helped tremendously to prepare and facilitate the conversations with the mentee. Throughout the program, mentors were also invited to webinars with mentees to discuss topics like networking and negotiation skills where prestigious speakers like Maury Peiperl, Professor and Senior Fellow from George Mason University helped to think outside the box.
What I found unique about this mentoring program is the partnership with IBU and their goal when it comes to gender equality and information about the national organisations. In addition, each mentee has been working in parallel with three other mentees on their project and another mentor from IBU was also assigned to them to give them a different perspective.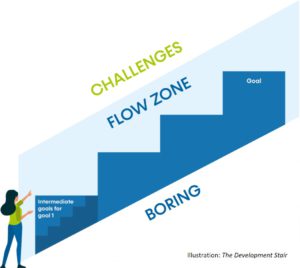 Gunhild – I have really liked the variety of the program. To have two totally different mentors; one from the business world and one from the IBU Executive Board, triggered many good reflections. They asked very different questions and shared interesting experiences.  Making my own Development Stair was challenging and extremely helpful. It has forced me to reflect in a new way, for my work as a volunteer on the board and in my civilian job. The webinars for both mentees and mentors gave me useful knowledge on relevant topics which I could take advantage of immediately. I particularly liked the part of the program where we had to work together in task groups of four. During the program period my group had a lot of digital meetings as well as meeting face to face on several occasions. As we represented four very different biathlon nations, we had a lot to learn from each other. Through the work on the project, we also developed a close friendship. I hope we can keep in touch. 
Any highlight?
Annabelle – When Gunhild got nominated to the Board of the Norway Federation of Biathlon as Vice President, as she is to humble, I was probably more excited than her.
Gunhild – I had not thought of running as a candidate for the position of Vice President before I started with this programme. When the election committee contacted me, I thought why not. I have a lot of experience from voluntary work and from sports. I am passionate about many topics and want to make an impact. I hope to be a good role model and use my position, among other things, to ensure better diversity in our sport.
Gunhild, when looking back over the last months, were your expectations of the program fulfilled?
Gunhild – Yes and more.  Also in different ways than I had expected.  The meetings with Annabelle have helped me to reflect more and in a new way to how I would, if I had been working alone. She gave me ideas, explained in different ways and asked me other questions to what a Norwegian mentor or someone inside our sport or a person who knows me would ask.  This has been a really useful part.
Annabelle, are you motivated for a new round of being a SHESKILLZGLOBAL mentor?
Annabelle – Yes absolutely, I really enjoyed the journey and playing a part in supporting women leaders in our society to thrive.  The programme is designed in a good way to support women no matter what their goal is.
Gunhild, you reached the goal you had for your participation with this program, congratulations.  Are you ready to be a mentor in the future?
Gunhild – Yes of course. Being a mentor to a total stranger will be a great self-development opportunity for me.  The contact with people from all over the world will also push me to improve my English. This would greatly benefit my continued involvement with international sports.
SHESKILLZGLOBALS vision is "A world where talent has no Gender", what does this mean for the two of you?
Gunhild – For me the obvious things are that SHESKILLZGLOBAL tells women nothing is impossible because of your gender. As a mother of 3 girls, I find this extra important to focus on. I don't think that my daughters have considered that in their future there will be gender barriers to what they want to do. 
Annabelle – It is a great vision. We need to focus on experiences, personalities and skills and gender should be irrelevant. It can be easy to judge so it is important to be open minded and consider how we are making decisions to reach a world where all talent can flourish and find their place.
Why is important to have more female leaders in sports?  What about in your company Annabelle?
Gunhild – Before I was elected to be a board member at the National Federation, I did not know that the sports world is so far behind in the Norwegian society in relation to gender equality.  In Winter Olympics last year, the Norwegian team counted 90 people registered as coaches and technicians. Only two of those were women (one coach in alpine skiing and one in speed skating). The biathlon team counted 12 men. We currently have no female coaches at the highest level in biathlon. Both the International Olympic Committee and the International Biathlon Union aim to increase the proportion of women among coaches to 30% by the next Olympics. Norway has a lot to deal with here. The organisation is now focused on the challenge and the changes are visible. 40% of our athletes today are female, the proportion of girls is increasing. There are many advantages of having both genders representing at a club level, sport-school level and national team level. Diversity is positive for the working environment and for the athletes. It is also important that women have the same opportunities to make a career as coaches as men in biathlon.
Annabelle – Diversity offers many benefits to both companies and employees, such as greater creativity and innovation and a richer employee experience. In today's competitive business environment, employers simply can't afford not to embrace diversity, and they should actively support diverse employees in the workplace.
Would you recommend the SHESKILLZGLOBAL mentoring program to others? 
Annabelle – Yes absolutely. I don't believe in mentoring programs that are too informal. You need a well-structured program providing the right level of support to help mentees define and reach their goals. This is why SHESKILLZGLOBAL program is a very good solution for organisations.
Gunhild – Yes, you have a mix of varied professional mentors, the offering of two different mentors is also a great opportunity.  The webinars are good lessons and help with a variety of topics and networking, the negotiations and media communications topics were very good.  I very much looked forward to the group meetings, those that I met; the cultural perspectives were invaluable.  I hope IBU/SHESKILLZGLOBAL will continue to have the programme, so others have the same learnings.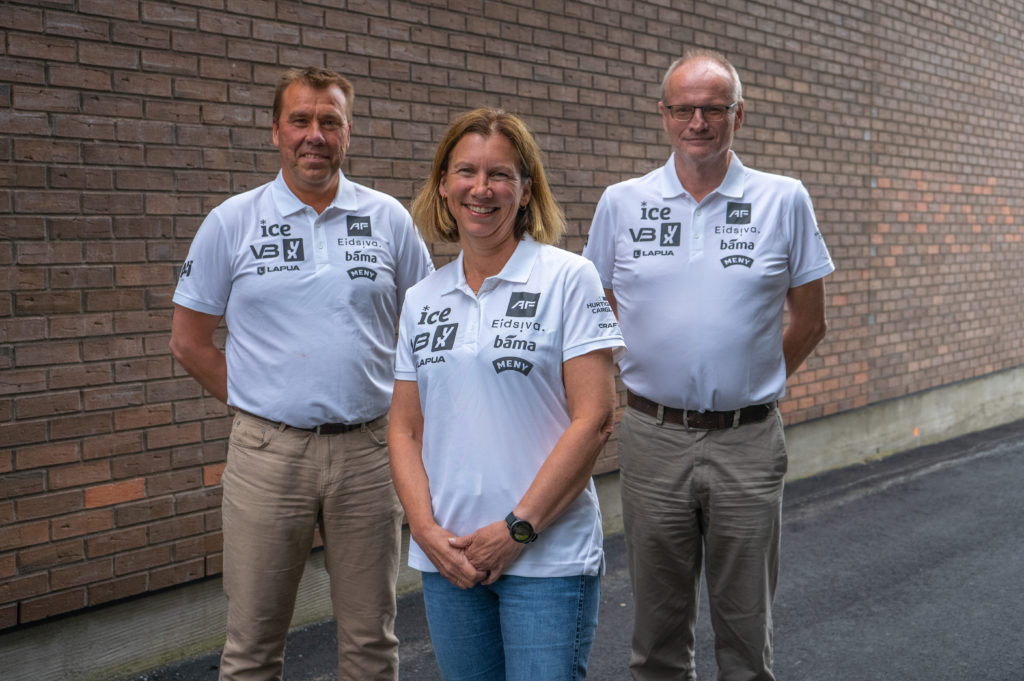 Photo Emilie Nordskar:  Vice President Sport Gjermund Hol, Vice President Organisation Gunhild Kvistad and President Arne Horten. As a result of the discussions through the mentoring program, Gunhild decided this winter to go for the position as Vice President of the Norwegian Biathlon Federation (NSSF). In June, she was elected.  Now she is looking forward to work together with the board and the organisation to development the sport. Among other things, The IBU´s and the NSSF´s goal for better gender balance among coaches and technical delegates will be in focus.