We asked one of our mentors and mentees to share their experience from the mentor programme that we led for the International Biathlon Union. Annabelle Thebaud is a mentor in the SheSkillz Global mentoring programme. She was born in France, living currently with her family in Zürich, Switzerland. She is a Global People, Talent & Culture Leader with a passion for Human Development. Gunhild Kvistad is a mentee of Annabelle in SheSkillz Global mentoring programme. She is from Steinkjer in Norway. She is a Vice President of the Norwegian Biathlon Federation who participated in the International Biathlon Union/ SheSkillz Global mentor programme the last year. All the women from seventeen different countries have leading positions.
Text: Guro A. Johnsen and Nicola Bellas
Tell us a bit about your personal and professional background, Annabelle.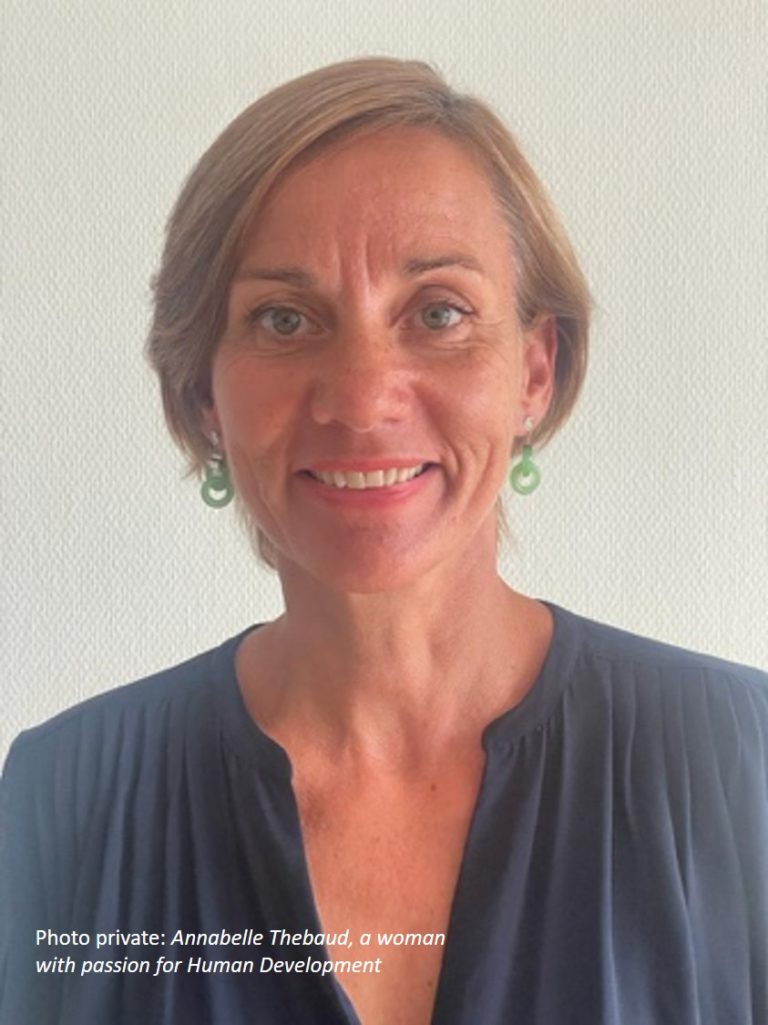 Annabelle Thebaud (Mentor): When I was a student, I volunteered in India. This opened the borders to my international career all over Europe & APAC. These diverse experiences helped me forge a global mindset and cultivate curiosity. Throughout my career in Financial Services and Technologies industries, I continually championed Diversity, Inclusion and Wellness to give a voice to the invisible. I was vigorously creating environments where individuals and teams could perform and adapt at their best in an ever-changing environment.
In my spare time, I paint to recharge my life batteries. I am also a proud and caring mother of two wonderful daughters!
How about you Gunhild, what is your story?

Gunhild Kvistad (Mentee): I am involved in sports as a volunteer. Since I was 18 years old, I held voluntary positions in different organisations, often in leading roles. When I was young, I competed in several sports, especially orienteering. My three daughters chose to practise biathlon. It means I was involved in biathlon as a parent, coach and organiser. Since 2020 I held a position on the federal board. In my professional life, I work as the Head of the Planning and Building Department in Verdal Municipality. I am an architect / urban planner by education.
Gunhild you signed up for the SheSkillz Global / IBU mentoring programme. What were your expectations of the programme?
G: I knew instantly that this was a great opportunity for me. I was keen to meet people internationally as my work was always at a local and regional level. The programme gave me the chance to connect with others from around the world, getting a better understanding of how they deal with problems in their area. I also felt I had the support I needed to continue my own development.
You were matched with Annabelle. How would you describe her as a mentor?

You were matched with Annabelle. How would you describe her as a mentor?
G: Annabelle provided a trusted relationship from our first meeting. Her international experience and our discussions made a great impact on me. The more we talked, the more I was curious about Annabelle's life and professional path. I have no doubts that all I learned from her will improve my in my future international work.


The two of you first met in January. Annabelle, what were your first impressions about Gunhild and the plans she had in mind?
A: As Gunhild mentioned, our first meeting had a very natural flow. The SheSkillz Global mentoring training I had in advance helped me
a lot in taking up this role. I knew what was expected from me as a mentor owing to a very clear way of presenting the structure of the
programme. I am not familiar with Norwegian culture or with the Biathlon world. When we first met, I was wondering how I could support Gunhild. As we now know, our exchanges worked very well. I was always impressed with her calm and determined approach. It happens that if you do not know the industry, you ask questions that may sound naïve. These were very creative moments that led us to a conclusion that I really liked. We were saying then: "It's so interesting. I haven't thought about it this way".

What did you like most about the SheSkillz Global mentoring programme in partnership with the International Biathlon Unit (IBU)?
A: I found the programme very innovative. The kick-off meeting clearly set out the expectations towards the mentors. I particularly liked the section on identify, image and sensemaking led by Knut Roppestad. "Development Stair" concept in the SheSkillz Global Tool Box (see illustration under) was tremendously helpful in preparing and facilitating the conversations with the mentee. Throughout the programme, mentors and mentees were also invited to webinars where they could discuss topics like networking and negotiation skills and get inspiration from prestigious speakers like Maury Peiperl, Professor and Senior Fellow of George Mason University.
What I found unique about this mentoring programme is the partnership with IBU and their focus on gender equality and information about the national organisations. In addition, each mentee had a parallel chance to develop a project with three other mentees under the supervision of another IBU mentor, giving a different perspective on their work.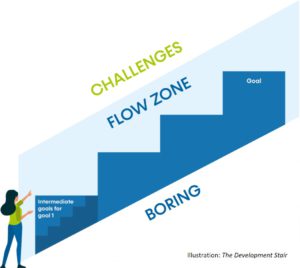 G: I really liked the variety of the programme, especially having two totally different mentors, one from the business world and one from the IBU Executive Board. They were asking different questions, sharing interesting experiences. Making my own Development Stair was challenging, but extremely helpful in the end. It forced me to think differently about my work as a volunteer on the board and in my regular job.
The webinars for both mentees and mentors gave me useful knowledge on relevant topics from which I could take advantage immediately. I particularly liked the part of the programme where we had to work together in the task groups of four. During the programme period, my group had a lot of digital meetings, as well as meetings face to face on several occasions. As we represented four very different biathlon nations, we had much to learn from each other. What is more while working on the mentee project, we built close friendships. My wish is that we all stay in touch.


Any special highlights?
A: Gunhild is a very humble person. When she got nominated to the Board of the Norway Federation of Biathlon as Vice President, I was probably more excited than her.
G: I didn't think of applying for the position of Vice President before I started SheSkill Global programme. When the election committee contacted me, I simply thought: "Why not?". I have a lot of experience in sports and voluntary work. I am an all-rounder passionate about many topics. I hope to be a good role model, bringing a positive impact and ensuring diversity in sports.
Gunhild, when looking back over the last months, can you say that your expectations of the programme were met?
G: Yes, the programme even exceeded my expectations in a way I couldn't imagine. The meetings with Annabelle deepened my reflections, giving them a new meaning I wouldn't come up with if I were on my own. Annabelle showed me new perspectives and shared explanations that a Norwegian mentor or someone inside our sport wouldn't have for me. This was a really unique and useful part.
Annabelle, are you motivated for a new round of being a SheSkillz Global mentor?
A: Yes, absolutely. I really enjoyed this journey in empowering women leaders in our society. The programme is designed in a very professional way to support women no matter what their goal is.
Gunhild, congratulations! The programme gave you even more than you expected. Are you ready to be a mentor in the future?
G: Yes, of course. Being a mentor to a total stranger will be a precious self-development opportunity for me. Contact with people from all over the world would also help me improve my English, supporting my involvement in international sports.

What does SheSkillz Global vision "A world where talent has no Gender" mean for the two of you?
G: In my view, SheSkillz Global tells women that nothing is impossible because of their gender. As a mother of three girls, I find this extra important to focus on. I don't think that my daughters consider that in their future there will be gender barriers in pursuing their careers.
A: It is a great vision, putting emphasis on experiences, personalities and skills, instead of gender. It is easy to be judgemental. Staying open minded is the key factor while making decisions and reaching a world where all talent flourish and find their place.
Why is it important to have more female leaders in sports?
G: Before I was elected to be a Board Member at the National Federation, I did not know that the Norwegian world of sport doesn't respect gender equality to such an extent. In Winter Olympics last year, the Norwegian team consisted of 90 people registered as coaches and technicians. Only two of those were women (one coach in alpine skiing and one in speed skating). The biathlon team counted 12 men. We currently have no female coaches at the highest level in biathlon.
The International Olympic Committee together with the International Biathlon Union aim to increase the proportion of women among coaches to 30% by the next Olympics. Norway has a lot to deal with here. The organisation is now focused on this challenge and I have to admit that the changes are visible. 40% of our athletes today are women and the proportion of girls is increasing. There are many advantages of having both genders representing at a club level, sport-school level and national team level. Diversity is positive for the working environment and for the athletes. It is also crucial that women have the same opportunities as men to make a career as coaches in biathlon.
What about your company Annabelle?
A: Diversity offers many benefits to companies and employees, such as greater creativity and innovation, as well as a richer employee experience. In today's competitive business environment, employers simply can't afford to embrace diversity, and they should actively support diverse employees in their workplace.
Would you recommend the SheSkillz Global mentoring programme to others?
A: Definitely! I don't believe in mentoring programmes that are too informal. You need a well-structured programme providing the right level of support to help mentees thrive in their careers. This is why SheSkillz Global programme is a very good solution for organisations.
G: Yes, you have a mix of various professional mentors and having two of them makes a really big difference. The webinars are very good practices, helping with a variety of topics like networking, negotiations or media communications. I very much looked forward to attending the group meetings and making connections with people from various cultures. I hope that SheSkillz Global continue the mentoring programme for IBU, so that others can have similar learnings and discover their inner potential as I did.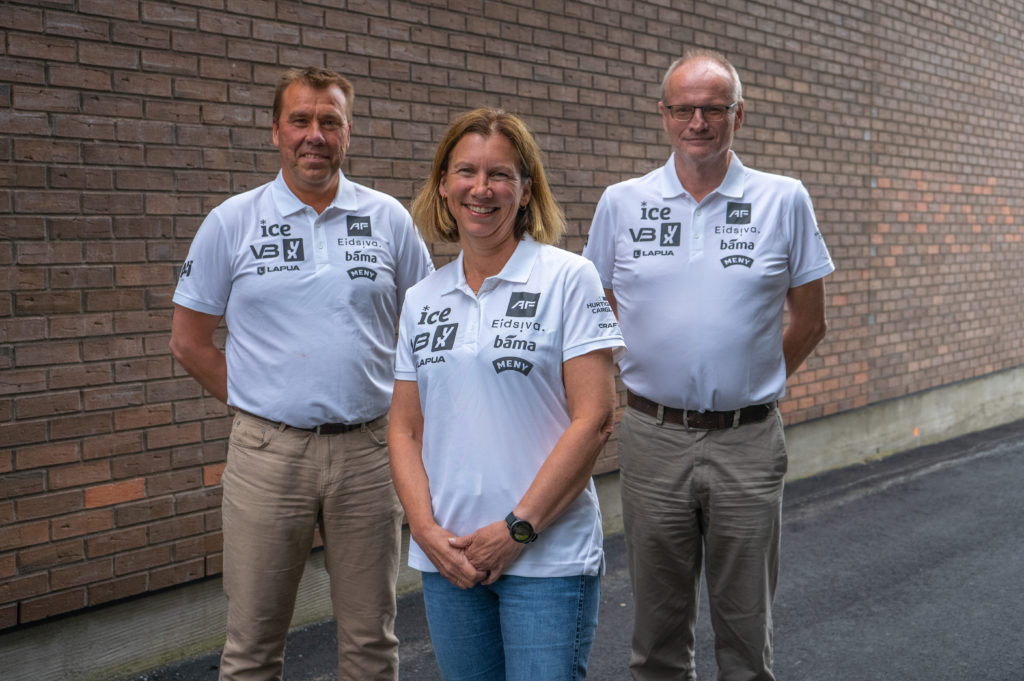 Photo Emilie Nordskar: Vice President Sport Gjermund Hol, Vice President Organisation Gunhild Kvistad and President Arne Horten. As a result of the SheSkillz Global mentoring programme, Gunhild decided this winter to go for the position of a Vice President of the Norwegian Biathlon Federation (NSSF). She was elected in June. Now she is looking forward to work together with the board and the organisation of sport development. The gender balance among coaches and technical delegates is one of the main IBU´s and NSSF´s targets.